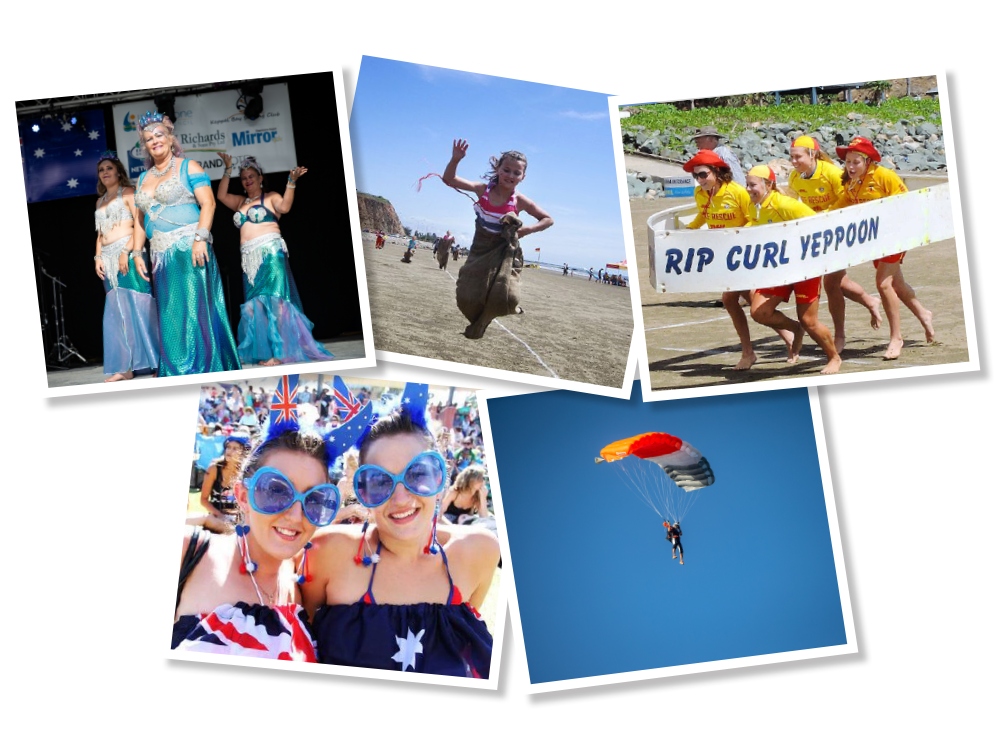 CQ Today Sand Sculpture Competition
This competition has three categories – Midgets (up to 7 years), Juniors (8 to 12 years) and Open (all ages). Entry to the competition is ABSOLUTELY FREE and there is $1000 in cash, vouchers and other prizes to be won.
Sculpture themes in the past have ranged from traditional Australia Day themes to Australian marine animals, abstract art and traditional sandcastles. Themes and artistic expression for sculptures will be only limited by the imagination of the contestants. Previous years have seen up to 200 contestants taking part with both individual and team entries so register early to join in the fun. The only limitation is sculptures must be made with hand tools only and predominantly using materials found on the beach.
Each contestant or team will have an area of beach is allocated for this event. Contestants need to nominate/register from 10:00am on the day at the Administration tent on Main Beach. This year the sand sculpture building will commence from 11:00am. The winners being announced at 2:00pm on the day.
As always the Great Australia Day Beach Party organisers are reminding everyone to be sun-smart on the day and to 'slip, slop, slap'.
Prize vouchers donated by: Keppel Bay Sailing Club Bistro, Rosco's Pizza, Beaches Bistro & Crave Surf Industries